Governor Mike Parson announced the award of $495,682 in Community Development Block Grants (CDBG) to assist the city of La Plata, Missouri as they make much needed infrastructure improvements.

The funds awarded to La Plata will go towards street, storm sewer, drainage, and curbing repairs and improvements in the city.
"Infrastructure is a top priority of my administration, and for rural Missouri towns and cities, it's especially important," Governor Parson said. "This project will go a long way in ensuring the safety of citizens and the continued growth of businesses in the area."
The city of La Plata, located in Macon County, is home to 1,366 persons with a total of 12 miles of paved surfaces. The city is diligent in repairing and maintaining streets, but due to limited funds and the size of Moore Street, South Gex Street, and East Sanders Street, they have been unable to be improved and their conditions pose risks to citizens. Construction on the improvement project is expected to begin in April 2020.

The CDBG program, housed within the Missouri Department of Economic Development, builds the capacity for growth in communities by funding improvements to infrastructure, health and safety.
For more information on the CDBG program, visit ded.mo.gov/content/community-development-block-grants.

CITY OF LA PLATA RECEIVES MOPEP GRANT FOR ELECTRIC SYSTEM UPGRADES
COLUMBIA, MO, Feb. 11, 2020 – The City of La Plata has received a grant from the Missouri Public Energy Pool (MoPEP), to support upgrades to the city's electric system. The grant is a part of the MoPEP Power Infrastructure Modernization Grant Program.
La Plata's grant award of $21,510 is being used toward the cost of recent improvements to the electric distribution system, including the replacement of 16 three-phase utility poles. The pole upgrades make the city's system more reliable.
"La Plata's entire local system gets a boost in reliability from upgrades like these," said Duncan Kincheloe, President and General Manager of the Missouri Public Utility Alliance. "Electric distribution infrastructure projects like this one contribute to making the entire MoPEP partnership more reliable and efficient."
The MoPEP Power Infrastructure Modernization Grant Program assists MoPEP municipal utilities to invest in long term capital assets of their local electric systems, to improve reliability and efficiency of electric infrastructure for systems supplied through MoPEP. Funds requested under the program must be used for improving assets and operations used in the electric utility.
The three-phase project was recently contracted out to and completed by Kiowa Line Builders in order for the project to be done without the least amount of power outage to our customers.
Ewell Lawson, MPUA VP of Government Affairs, Communication & Member Relations & COO MAMU presented Mayor Lois Bragg a check for $21,510 to assist with the payment of the electrical upgrade project during the February 11th La Plata Board of Alderman meeting.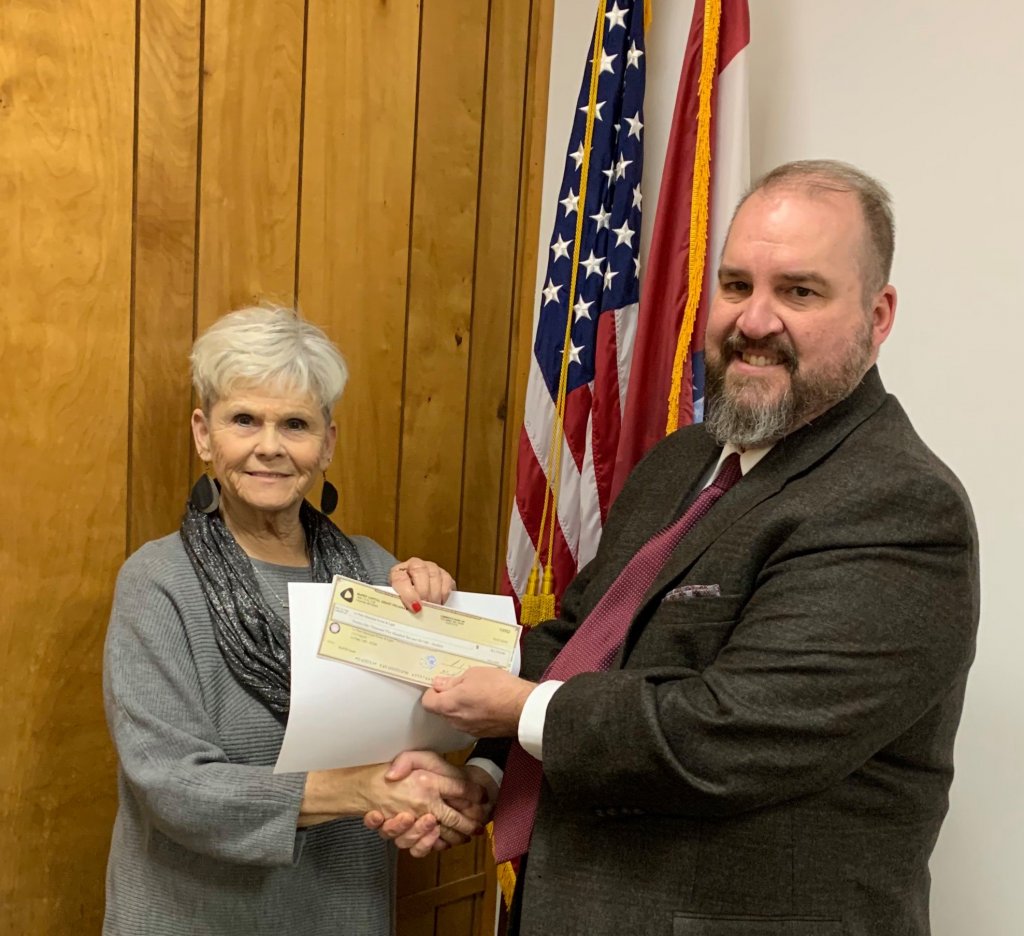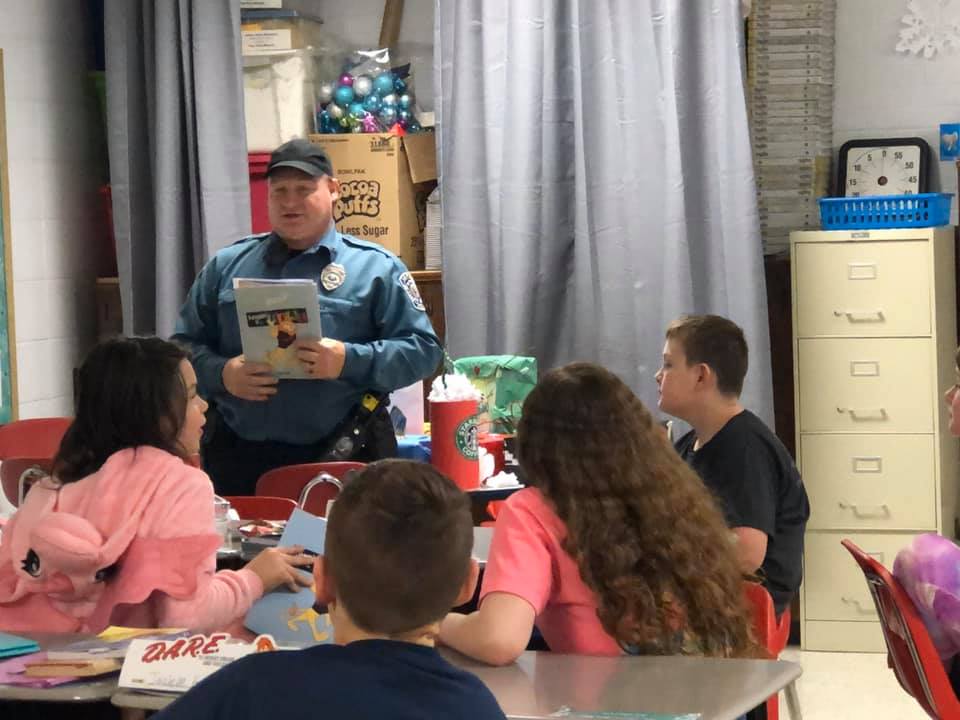 DARE Officer Mark Henderson has started the 2020 progam at La Plata R-ll Elementary.